Job Board

Professor, Clinical Mental Health Counseling
Corban University invites applications for a full-time faculty position in Clinical Mental Health Counseling to teach courses beginning in the 2019-2020 academic year.
RESPONSIBILITIES:  Primary responsibility is teaching courses in the clinical mental health counseling program. The successful candidate will be able to teach clinical mental health counseling coursework; teaching schedule has flexibility over three semesters of an academic year. The successful candidate must teach the subject matter in a manner that is consistent with the university's Statement of Faith. Other duties include academic advising, curriculum and program development, potentially providing support at two counseling clinics, and university and departmental committee work. Corban University faculty are expected to be active scholars, excellent teachers, active in service to the university and the community, and able to model the integration of faith and learning.
QUALIFICATIONS AND REQUIREMENTS:
Education: PhD in Counselor Education OR related doctoral degrees and have been employed as a full-time faculty member in a counselor education program for a minimum of one full academic year before July 1, 2013; valid clinical license (LPC or LMFT) or licensable.
Experience: Experience as a licensed counselor in a variety of counseling agencies is required and higher education teaching experience is preferred. The candidate will be knowledgeable with a variety of state agencies and have experience as a clinical supervisor. Candidate will have strong leadership skills and a commitment to making community contacts. Candidate should have strong teaching and leadership skills and have a demonstrated record of active participation in professional organizations.
Character: The candidate must have a personal relationship with Jesus Christ and evidence a mature Christian faith, be in agreement with the University's statement of faith, be committed to the integration of biblical principles within the practice of counseling and be willing to invest him/herself in the development of graduate student-counselors. The counseling program places great value in collaboration and, therefore, desires candidates who have the same teamwork and collaborative values. Candidates should value an environment that reflects the diversity of God's kingdom, engages in global concerns and connects culturally.
MISSION: To educate Christians who will make a difference in the world for Jesus Christ.
ABOUT CORBAN UNIVERSITY: Corban is a private Christian university with an 80-year history of educating students who will make a difference in the world for Jesus Christ. Situated on a beautiful 220-acre forested hillside overlooking Oregon's capital, Corban is only an hour from Portland, the Cascade Mountains, and the Oregon coast. Academic excellence at the undergraduate, graduate, and doctoral levels, as well as online, prepares students for careers as business leaders, educators, medical professionals, politicians, ministry leaders, and more. Expert faculty, a tight-knit community, and opportunities for local and global engagement provide for students' growth both in and beyond the classroom.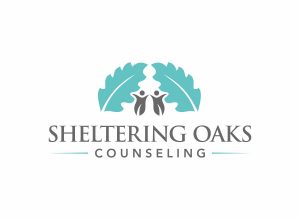 Sheltering Oaks Counseling, a group private practice in Wesley Chapel, Florida, seeks a full-time, licensed psychologist to join us as we offer veteran disability evaluations, psychological/educational testing, play therapy, and counseling services.
Responsibilities: This position will initially include veterans' disability evaluations, personality assessments, and educational testing services, offered in close collaboration with psychometricians. It will also include providing therapy services one evening per week.
Requirements: Candidates must be licensed in Florida, willing to work 25+ hours per week, and available Monday, Wednesday, and Friday, with therapy hours on Wednesday evening.
For more information, see: https://shelteringoakscounseling.com/work-with-us/

Director of new Student Counseling Center at Houston Baptist University
Responsibilities: The position will involve creating and overseeing a counseling center on campus for students, including hiring and supervising licensed staff and students-in-training, as well as doing counseling.
Assistant Professor or higher with appropriate experience
The M.A. Counseling program at Bethel University in Arden Hills, MN, invites applications for a full-time, tenure-track faculty position for fall 2019.  The program's specialty area is Clinical Mental Health Counseling.
Responsibilities:  Teaching, supervision, student mentoring, scholarship, and institutional/community service
Doctorate in Counselor Education from a CACREP-accredited program prior to position start, license- and supervision-eligible in Minnesota, and a commitment to teaching and training informed by a Christian worldview.  All qualified applicants are encouraged to apply.
Application Deadline:  May 1, 2019, or open until filled
Rank:  Assistant Professor or higher with appropriate experience.
Please go directly to the Bethel University website (Counseling Faculty Tenure Track posting): https://facultycareers-bethel.icims.com/jobs
Refer questions to Dr. Jennifer Koenig Nelson, Program Director, at jen94387@bethel.edu.
TENURE-TRACK POSITION IN COUNSELING
Cornerstone University, an Evangelical Christian institution with over 2,800 undergraduate and graduate students, is seeking nominations and applications for a new counseling faculty position for a growing program at Grand Rapids Theological Seminary. The position is classified as a full-time tenure-track faculty position with faculty rank and base salary dependent upon educational and professional qualifications and experience. In partnership with other faculty colleagues, the position supports the Master of Arts in Counseling degree program which enrolls over 160 graduate students on an annual basis both on-ground and online.

Assistant Professor or higher with appropriate experience
The APA accredited PsyD program in Clinical Psychology at Regent University invites applications for a full-time tenure-track faculty position for Fall 2019.
Responsibilities: Teaching, student mentoring, dissertations oversight, scholarly productivity, clinical supervision for the on-campus clinic and institutional/community service.
Doctorate in clinical psychology from an APA accredited program prior to position start, license eligible in Virginia and a commitment to the integration of science and practice informed by a Christian worldview. All qualified applicants are encouraged to apply.  Area of specialty is open, although training and experience in statistics and research, applications of technology in clinical practice, neuropsychology or evidence-based practice will receive preference.  In line with the program's commitment to multi-cultural factors and having a representative faculty, we particularly encourage applicants from diverse backgrounds to apply.
Application Deadline: May 1, 2019 or open until filled.
Rank: Assistant Professor or higher with appropriate experience.
Please go directly to the Regent University website to apply:
https://regent.csod.com/ats/careersite/JobDetails.aspx?site=10&id=390
Direct questions to Dr. Anderson Rowan, Program Director, at 757-352-4433 or arowan@regent.edu.
STAFF PSYCHOLOGIST (COUNSELING CENTER)
Lee University Counseling Center (Cleveland, TN) is accepting applications for a staff psychologist (doctorate degree, clinical or counseling psychology).
A complete job description can be found here.