Job Board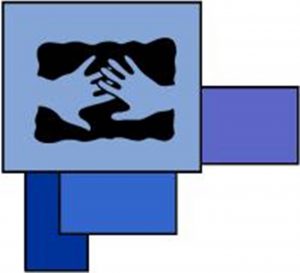 The Oblong Children's Christian Home, located in a rural setting in south eastern IL is seeking a strong Christian Executive Director with a heart for neglected, troubled, delinquent and at-risk children and their families as well as a heart for the staff that serve them. The Oblong Children's Christian Home provides stable Christian family homes on a campus setting. Houseparents provide unconditional love and guidance. The youth also participate in counseling and a therapeutic horsemanship program. High School youth initially attend an on-campus computer based school but can progress to the public school. The youth and staff attend one of several local Christian Churches or Churches of Christ in the community.
The goal for most children is for them to return home when both the children and the parents are prepared for successful reunification.  If return home is not possible, the home assists the youths until they are prepared for independent living.  The ultimate goal is to prepare the young person for a life of Christian living and for eternity.
The Executive Director provides vision for the ministry under the guidance of the Board of Directors and servant leadership to a full time staff of 14 full time houseparents, teacher, public relations person and financial manager. The home has excellent facilities and enjoys a sound financial base of church and individual support without accepting State and Federal money.
Application Procedure:  Send Resume and references to: executivesearch@oblongchristianhome.org
Please see full description HERE

Master of Arts in Counseling Psychology Program
Program Director
Administrative Faculty
Simpson University is accepting applications and nominations for the position of Program Director for the Master of Arts program in Counseling Psychology. Simpson seeks an enthusiastic and energetic individual with an abiding faith in Jesus Christ and a strong commitment to teaching excellence, scholarship, university and community service and program development. The director is responsible for providing visionary leadership for the M.A. in Counseling Psychology program, guiding the continued development of this program including its structure, policies and procedures, interaction with the University, and assessment of effectiveness. This position also oversees day-to-day responsibilities for running the program with assistance from the Clinical Training Director.
This is a full-time, twelve-month administrative faculty position reporting directly to the Provost.
Please see full description HERE.

The APA accredited PsyD program in Clinical Psychology at Regent University invites applications for a full-time tenure-track faculty position for Fall 2021.
Responsibilities: Teaching, student mentoring, dissertations oversight, scholarly productivity, clinical supervision for the on-campus training clinic, and teaching in other psychology or mental health related programs.
Rank: Assistant Professor
Requirements: Doctorate in clinical psychology from an APA accredited program prior to position start, license eligible in Virginia and a commitment to the integration of science and practice informed by a Christian worldview. All qualified applicants are encouraged to apply.  Area of specialty is open, although training and experience in clinical health psychology, pediatric psychology, child and adolescent psychology or evidence-based practice will receive preference.  In line with the program's commitment to multi-cultural factors and having a representative faculty, we particularly encourage applicants from diverse backgrounds to apply.
Application Deadline: Open until filled.
Application Procedure: For additional information or to apply on-line go to https://regent.csod.com/ats/careersite/JobDetails.aspx?site=10&id=729.
Direct questions to Dr. Fernando Garzon, Assistant Dean, School of Psychology and Counseling, at 757-352-4341 or fgarzon@regent.edu.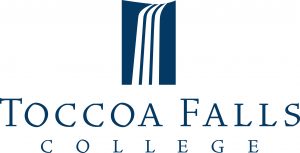 Master of Marriage and Family Therapy Program Director
Administrative Faculty
Toccoa Falls College is accepting applications for the position of Program Director for a new Master of Arts program in Marriage and Family Therapy. The program is anticipated to launch in August 2021, contingent on SACSCOC approval. The Director will have a key role in the development of this program, ensuring that it is of the highest quality academically while providing students with a strong biblical worldview perspective from which to minister in a wide variety of counseling environments.
This is a full-time, twelve-month administrative faculty position reporting directly to the Director of the Division of Graduate Studies.
Please see full description HERE.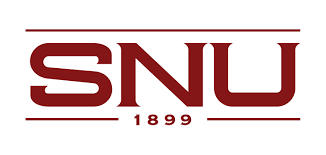 Southern Nazarene University invites applications for the Executive Director for RENEW Counseling Center that provides holistic mental health services to all SNU students, the broader SNU community, and external community clients. Preferred candidates must have an interest in ensuring that clinical policies are followed in the delivery of services and oversee a staff consisting of licensed clinicians, candidates for licensure, and master's level trainees from the Graduate Programs in Counseling. In addition, the Executive Director will be considered a faculty-level position and will be asked to hold a small graduate level teaching load.
Diverse candidates are strongly encouraged to apply. Southern Nazarene University (SNU) desires to be a community that reflects diversity, inclusion, and equity through the refining of our character, the way we create culture and the way we serve Christ.
For more information, or to complete the online application, please visit https://snu.edu/employment/. As part of the application process, you will have the ability to submit a cover letter and resume. Additionally, generous benefit structure including family health insurance plan (shared cost), long term disability, dental insurance, group life insurance, retirement matching, tuition remission, vacation, sick leave, personal days, and holidays.
Also, please see full description HERE.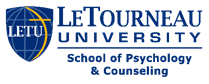 LeTourneau University seeks an innovative, dynamic, and student-focused instructor to teach graduate courses in the Clinical Mental Health Counseling program. The successful candidate will have demonstrated experience in a clinical or counseling setting and will be licensed or license eligible in Texas as a licensed professional counselor. The candidate for this 11-month, full-time tenure-track faculty position would teach courses online, face-to-face, and in a hybrid format. A doctorate (Ph.D. or Psy.D.) from a CACREP-accredited program is required. The candidate must value the integration of Christian faith with learning and with clinical practice. A minimum of three years of experience as a professor and as a practitioner is preferred, and specific expertise with children and adolescents is desired. Additionally, supervisory experience with graduate level students is preferred. The candidate will work closely with the entire psychology and counseling team in recruiting and retention of students. Some travel may be expected to teach courses and attend events at the main campus and university microsites.
Please see full description HERE.