Job Board
Samford University's Howard College of Arts and Sciences invites individuals interested in serving in a Christian university environment to apply for the position of chair of the Department of Psychology beginning August 2020. Candidates should have a record of achievement consistent with full-professor rank at Samford University. This full-time tenure-track faculty position is a 9-month appointment. Review of applications will begin November 1.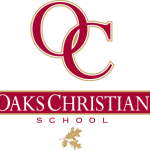 Oaks Christian School
Job Description
Social Emotional Learning and Wellness Counselor
Oaks Christian, located in Westlake Village, California, is an independent school, providing exemplary college-preparatory education for 5th through 12th grade students in a Christian environment.
Basic Summary:  Oaks Christian School is seeking a dynamic, Christian, licensed therapist with a strong understanding of pre-adolescent and adolescent students to serve as a Social Emotional Learning Wellness Counselor for the OCS High School. This individual will work closely with the Academic Leadership Team, the High School Administrative Team, the Spiritual Life Department, as well as the Director Academic Success program/Learning Specialist(s) and nursing staff.  This person will develop and implement Social Emotional Learning and Wellness programs and practices, including incorporating the latest research from neuroscience, psychology, and education into these programs.
Click here for complete job description and to apply online.
Gordon-Conwell Theological Seminary—South Hamilton, MA (www.gordonconwell.edu) announces a full-time tenure track counseling faculty position in the CACREP-accredited Clinical Mental Health Counseling master's program.
Qualifications:
The candidate for this position should have a demonstrated capacity for rigorous academic scholarship, exemplary classroom teaching, and an ability to thoughtfully integrate counseling and theology. The person seeking this position should have a Ph.D. or Ed.D in Counselor Education and Supervision. Familiarity with CACREP is required. Scholarly participation in the field through publication is expected. An M.Div. and/or pastoral experience is preferable but not required. The person should have experience in conducting professional counseling as well as experience in supervising counselors. They should be licensed or eligible for licensing (preferably in Massachusetts).
Rank is open. Position begins Fall 2020.
To apply:
Email a formal C.V. including names of at least three references with a cover letter to: Karen Mason, Director Hamilton Counseling Program, kmason@gordonconwell.edu. Please also include a one-page summary statement explaining how you understand the integration of counseling and theology. https://gordonconwell.edu/employment/faculty/opportunities/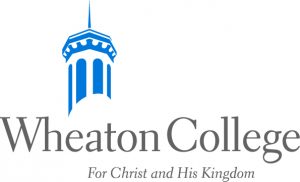 Assistant or Associate Professor of Psychology
The School of Psychology, Counseling, and Family Therapy at Wheaton College (IL) invites applications for an open-rank, tenure-track faculty position in our undergraduate psychology program to begin Fall 2020. We seek candidates with demonstrated strengths in teaching and scholarship. A doctoral degree in psychology is required; area of specialization open. Wheaton College is committed to cultivating a diverse community of students, faculty and staff. We encourage applications from underrepresented groups in higher education to foster a more inclusive classroom and work environment.
Please send a letter of interest along with a curriculum vitae by email to Terri Watson, Dean, School of Psychology, Counseling, and Family Therapy, at Terri.Watson@wheaton.edu. An application will be sent to promising candidates. Review of applications will begin in October 2019 and continue until the position is filled.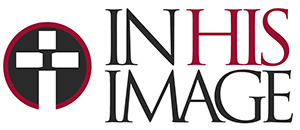 Faculty, Department of Behavioral Medicine
In His Image Family Medicine Residency at St. John Health System in Tulsa, Oklahoma invites applications for a faculty position in the Department of Behavioral Medicine.  This is a full-time, 12-month position, with an open start date but ideally no later than June 1, 2020.
Responsibilities:
Primary responsibilities include training family medicine residents in psychological knowledge and skills; leading resident well-being programs; and both teaching and monitoring the interpersonal and communication skills of residents.  The ideal candidate is team-oriented and will provide behavioral medicine education, clinical service, and mentorship from a Christian integration framework within the IHI residency program.  IHI faculty work effectively with diverse populations as excellent teachers, servant leaders, and active scholars.
Candidates are expected to provide mental health consultation in the ambulatory and inpatient medical setting, co-counseling in the outpatient setting, and guide residents in the process of acquiring mental health and community resources for patients.  Additionally, candidates will provide outpatient mental health services to patients and families.
Please see full Description and Qualifications here.