Job Board
Marriage and Family Therapy Program Director
The MA in Marriage and Family Therapy program director will oversee the existing residential program, lead the program to COAMFTE accreditation, and develop and launch a hybrid program.
The candidate is a member of the core MFT faculty and fills four broad roles:
Program director/Administrative
Teaching, Supervision, and Advising
Research
Practice and Service
The successful candidate will be dedicated to providing high quality service to Bethel University. S/he will exhibit the highest professional standards and ethical principles and will be committed to the tenets of Bethel University's Mission and Vision. We seek a faculty member who demonstrates a commitment to biblical justice and possesses strong interpersonal and collaboration skills.
See full details HERE.
The College of Behavioral and Social Sciences at California Baptist University invites applications for a full-time, 12-month, tenure-track position in psychology at any rank. The successful candidate should possess a doctoral degree in psychology (PhD or PsyD). Duties include teaching in the Doctor of Psychology program. Candidates are expected to be actively engaged in research and scholarship and serve with purpose and distinction within the community.
A strong interest in and commitment to the integration of faith and learning are required. Preference will be given to applicants with a history of quality teaching as well as notable scholarship. This position will remain open until filled.
To apply, please click on the following link: http://jobs.calbaptist.edu/postings/6188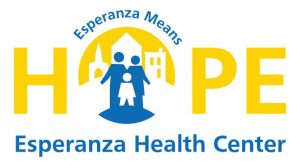 Behavioral Health Consultant – Psy.D
Compelled by the love of God in Christ Jesus, in cooperation with the Church and others, Esperanza Health Center is a multi-cultural ministry providing holistic healthcare to the Latino and underserved communities of Philadelphia. We seek to fulfill our mission by providing affordable, high-quality, bilingual and multi-cultural primary health care services in Jesus' name, regardless of ability to pay, to all those in our communities who seek care.
Esperanza Health Center seeks a full-time Behavioral Health Consultant to serve as a member of the primary care provider team providing brief, immediate behavioral health support and interventions as part of integrated primary care services. Refers patients, when appropriate, to social services and external psychiatric counseling.
Education, Skills and Experience
Psy.D's who have a valid, current clinical license in Pennsylvania, required.
Must be able to work in a fast-paced environment
Must be able to provide quick and accurate clinical assessments, and design culturally-appropriate behavioral health interventions
Ability to integrate faith and practice
Bilingual in English and Spanish
Knowledge of basic psycho-pharmacology, preferred
Includes a benefit package with vacation, sick and holiday paid time off, medical and dental insurance coverage, retirement plan and life and long-term disability insurance
To apply, please visit https://esperanzahealth.com/opportunities/ or contact Jabez Yeo at jabez.yeo@esperanzahealth.com

The Counseling Psychology Department of Eastern University invites applications for a tenure track, Assistant Professor faculty colleague in our Master's in Clinical Counseling program, beginning fall 2021. Our program is accredited by the Masters in Psychology and Counseling Accreditation Council (MPCAC). Thus we welcome candidates who are passionate about preparing masters level clinicians from the interdisciplinary perspectives of psychology and counseling, from a Christian worldview. The position involves online and in-person teaching responsibilities at our St. Davids, PA campus. Having a diverse faculty and staff creates energy and insight, cultural awareness and shared difference among our community. We welcome applicants enthused to follow our mission of Faith, Reason, and Justice.  For more information, please see job posting #419 on https://www.eastern.edu/about/offices-centers/human-resources.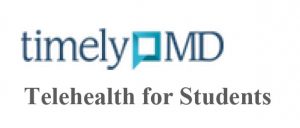 Focused on improving the health of student populations, TimelyMD offers colleges a comprehensive, custom program
centered around telehealth. TimelyMD's campus-wide solution gives students a point of contact-anytime,
anywhere-to get quality care and immediate support for medical or mental health concerns.
Telehealth Licensed Mental Health Professionals – Part time, Independent Contractor, Flexible Schedule
Pay is provided per consult and you have the opportunity to arrange future consults with the same student if they are
needed on your schedule. We are especially interested in psychologists who are Psypact ready or interested in joining
Psypact.
We are currently seeking counselors who have expertise or experience in areas such as adjustment concerns especially
in young adults, anxiety/depression, trauma, diversity such as race/ethnicity, Christian or faith based counseling and/or
LGBTQ+ community.
This is a great way to supplement your income and your practice. If interested, please include your resume.
Telehealth Mental Health Provider – Full time – Professional provider with extensive mental health training.

Assistant/Associate Professor of Counseling
The School of Counseling at Richmont Graduate University is seeking a dynamic, education-oriented individual for the role of full-time Assistant/Associate Professor at the Atlanta campus to teach graduate courses primarily in Marriage and Family Therapy. Candidate must have a current license as a Marriage and Family Therapist, and, by the agreed upon start date, a Ph.D. from a Counselor Education and Supervision Program accredited by CACREP.
As a member of the School of Counseling Faculty, the Assistant/Associate Professor will maintain a full-time presence on the Atlanta Campus, teach graduate courses, and supervise Master's level student clinicians who are focusing on Marriage and Family Therapy. The Assistant/Associate Professor is expected to be an AAMFT Approved Supervisor, or eligible to begin that process in the State of Georgia. In the role of Assistant/Associate Professor, the candidate will serve as academic advisor to students, will serve on university committees, will support the university's strategic initiatives, and will teach in the online program as directed.
The complete job description and application process can be viewed here.

Gordon-Conwell Theological Seminary is seeking to fill a full-time, tenure track, open rank faculty position in Counseling in Charlotte, North Carolina. The desired start date is the fall of 2021.
As a diverse community of faculty and students who share a faith-based commitment to professional counseling, we strongly encourage applications from underrepresented groups in higher education, including persons of color, women, international scholars, and individuals with bilingual abilities. The ideal candidate for this position should have a demonstrated capacity for rigorous academic scholarship, exemplary classroom leadership, an ability to integrate counseling and theology thoughtfully, a deep commitment to the local church and communities of color, and genuine personal faith. Above all, the candidate should exhibit a love for Christ and an embrace of the Gospel. The position involves online and in-person teaching responsibilities in a CACREP-accredited Counseling program on the campus in Charlotte, NC.
The complete job description and application process can be viewed here https://www.gordonconwell.edu/employment/faculty/opportunities/"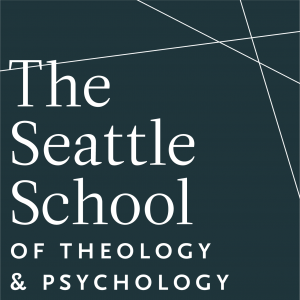 The Seattle School of Theology & Psychology (Seattle, WA) seeks to fill a Full-time Core Faculty position in our Master's Level Counseling/Psychology program. We are building a creative community that is robustly Christian, deeply questioning, and profoundly human. The ideal candidate would be committed to the interdisciplinary dialogue between theology and psychology, as well as intercultural engagement. Rank preference is Assistant Professor but will be determined by the candidate's qualifications. Applicants from historically underrepresented groups are strongly encouraged to apply.
For more information regarding essential functions and qualifications for this position, visit the "Current Openings" page on The Seattle School's website.
To apply please submit a cover letter, curriculum vitae, teaching statement (which should include how their teaching would contribute to and advance a culture of diversity, equity, and inclusion), and three professional references to facultyjobs@theseattleschool.edu. All inquiries and applications will be treated in confidence. All employees of The Seattle School of Theology & Psychology are required to complete our criminal background check and agree with our Statement of Faith. This position will remain open until filled, with preference given to applications received by Monday, November 30, 2020.