Job Board

Asbury University is looking for a qualified candidate to fill the role of Full-Time, Tenure-Track Psychology Faculty.
POSITION: The College of Arts, Humanities, & Social Sciences at Asbury University invites applications and nominations for an open-rank, tenure-track position beginning August 2021.
RESPONSIBILITIES: Teach 24 credit-hours in an academic year (introductory and upper-level courses in Psychology) in both online and face-to-face modalities; advise students in the Psychology major; serve on assigned department and university committees; and provide leadership and active participation in spiritual life activities on campus.
See full description and inquiry process HERE.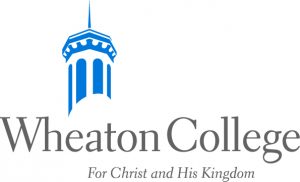 Program Director-Clinical Mental Health Counseling Program
Wheaton College (IL) invites applications for a program director and core faculty position for our CACREP- accredited Clinical Mental Health Counseling Master's program. Position responsibilities begin July 1, 2021, and include teaching, administration, scholarship, mentoring, and clinical supervision. We seek candidates with demonstrated strengths in the integration of Christian faith with counseling theory and practice. Qualified candidates will possess a doctoral degree in Counselor Education or a closely related field and be licensed or license eligible in Illinois. Wheaton College is committed to cultivating a diverse community of students, faculty and staff. We encourage applications from underrepresented groups in higher education to foster a more inclusive classroom and work environment.
Please submit a letter of interest along with a curriculum vitae to this link.  Application materials will be sent to promising applicants. Review of applicants will begin immediately and continue until the position is filled.
Wheaton College is an evangelical Protestant Christian liberal arts college whose faculty and staff affirm a Statement of Faith and adhere to lifestyle expectations of the Wheaton College Community Covenant. Wheaton is an equal opportunity employer committed to recruiting and retaining a diverse and talented workforce and student body.  We encourage the expression of multiple perspectives within a Christian worldview, inside and outside the classroom.  For more information about Wheaton College visit www.wheaton.edu.
Additionally, Wheaton College aspires to provide a physically safe environment for students, staff, and faculty to learn and work. In support of this objective, the College requires background checks for final candidates, after an employment offer is extended.  Employment is contingent upon successful completion of a background check.
Position Announcement: Psychologist
Psychological Services of Riverside
(affiliated with the Doctor of Psychology [PsyD] Program at California Baptist University)
Psychological Services of Riverside (PSR), a clinic serving the greater Riverside, CA, area and affiliated with the Doctor of Psychology (PsyD) Program at California Baptist University (CBU), is seeking part-time licensed psychologists to serve as clinicians. Candidates must be licensed as psychologists in the state of California and have no ethical complaints. Range of specialization is open, and candidates should be willing to promote their practice as PSR is growing and provide therapy and assessment services both in person and via telehealth. PSR is pursuing third-party reimbursement and will help successful candidates get paneled on insurances. PSR also trains doctoral students and, thus, provides an opportunity for clinicians to interact with these students as they learn. (In some cases, candidates may be able to serve as supervisors for these doctoral students.) The hours are flexible, and PSR offers support in promoting clinicians' practice. The position is for an independent contractor, not CBU employee.
If you are interested, please email your vita and a letter of interest to tsisemore@psychservicesriverside.org.
More information is found at www.psychservicesriverside.org.
PRIVATE PRACTICE NEUROPSYCHOLOGIST, PSYCHOLOGIST, PROVISIONALLY LICENSED PSYCHOLOGIST, PSYCHIATRIST, NURSE PRACTITIONER
Providers needed in the Dallas, Texas area, to provide services in nursing homes, memory care, skilled nursing, and assisted living as well as evaluations for Disability Determination. Additional opportunities are available in our outpatient private practice offices, if desired.
The Ludden Group, P. C., is a Christian outpatient private practice group including psychologists, a psychiatrist, LPCs, an LCSW, and Externs, located in Rockwall, TX, just east of the Dallas Metroplex with additional locations in Ennis, Terrell, and Greenville. The Ludden Group is seeking psychologists for a long term position, Full or Part-Time, duties to include diagnostic assessments, testing, and weekly psychotherapy with a large nursing home geriatric population.
Services are also provided in the Ludden Group's outpatient private practice where we treat patients throughout the life span. Areas served: Rockwall, Farmersville, Greenville, Terrell, Princeton, Dallas, and Ennis. The Ludden Group, P.C. is well established with over 35 years' experience.
Send your curriculum vitae and any questions to Dr. Linda Ludden, Licensed Psychologist, lindaluddensivils@gmail.com, (214) 403-7266.
Our website is www.theluddengroup.com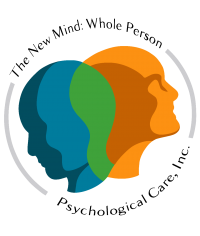 The New Mind is an integrative practice drawing upon Christian faith and the cutting-edge findings of interpersonal neurobiology, and interpersonal and strategic psychotherapy.  We employ personal therapeutic skill along with biofeedback, EEG neurofeedback, and neurotherapy in our well-equipped office in Claremont, California.
A California-licensed psychologist is sought for individual, couple, and family psychotherapy and assessment, full- or part-time.  Must be committed to developing an integrative and technologically sophisticated practice in a warm, supportive, collegial setting.
Apply: Send CV with references. Questions may be sent to DWPhD@aol.com.
And visit onenewmind.com for more information about our practice.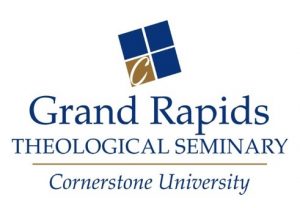 Cornerstone University, an Evangelical Christian institution with over 2,800 undergraduate and graduate students, is seeking nominations and applications for a new counseling faculty position for a growing program at Grand Rapids Theological Seminary. The position is classified as a full-time tenure-track faculty position with faculty rank and base salary dependent upon educational and professional qualifications and experience. Candidates will be considered for a hybrid (residential and online courses) or a fully online position (non-residential appointment).  In partnership with other faculty colleagues, the position supports the Master of Arts in Counseling degree program which enrolls over 150 graduate students on an annual basis both residentially and online.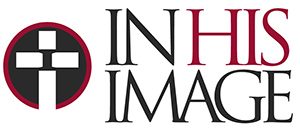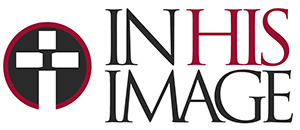 Faculty, Department of Behavioral Medicine
In His Image Family Medicine Residency at St. John Health System in Tulsa, Oklahoma invites applications for a faculty position in the Department of Behavioral Medicine. This is a full-time, 12-month position, with an open start date but ideally no later than June 1, 2020.
RESPONSIBILITIES:
Primary responsibilities include training family medicine residents in psychological knowledge and skills; leading resident well-being programs; and both teaching and monitoring the interpersonal and communication skills of residents. The ideal candidate is team-oriented and will provide behavioral medicine education, clinical service, and mentorship from a Christian integration framework within the IHI residency program. IHI faculty work effectively with diverse populations as excellent teachers, servant leaders, and active scholars.
The College of Behavioral and Social Sciences at California Baptist University invites applications for a full-time, 9-month, tenure-track position as a core faculty member in the PsyD program. The successful candidate should possess a doctoral degree (PhD or PsyD) in clinical psychology or a related field, have graduated from an APA-accredited doctoral program, and have completed an APA-accredited pre-doctoral internship (if applicable). Demonstrated competence in leading empirical research projects, clinical practice, and university teaching is preferred, as is an already established peer-reviewed publication record. Duties include teaching courses in the PsyD program, contributing to the day-to-day duties of the PsyD program as a core faculty member, actively engaging in research and scholarship germane to the area of specialization, and serving with purpose and distinction within the community. A commitment to the integration of faith and learning and a commitment to justice, compassion, and service are paramount for this position. The core faculty member will serve in a critical capacity, contributing to a growing PsyD program, and the ability to communicate effectively, work collaboratively, demonstrate humility and grace, and lead by example are key qualities. Preference will be given to applicants with a history of quality teaching, notable scholarship, and demonstrated relational skills. Applicants from diverse backgrounds are strongly encouraged to apply.
Qualifications: The successful candidate should possess a doctoral degree (PhD or PsyD) in clinical psychology or a related field. The candidate should also have an established publication record, including experience leading empirical research projects.
Teaching Responsibilities: Teaching courses in the PsyD program, actively engaging in research and scholarship germane to the area of specialization, and serving with purpose and distinction within both the PsyD program as a core faculty member and the CBU community.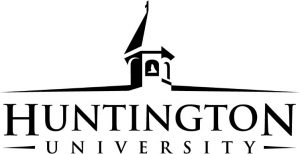 Graduate Counseling Program Director/Assistant Professor of Counseling
Huntington University invites applicants for Director of Graduate Counseling/Assistant Professor of Counseling.  This position oversees the Graduate Counseling Program with specific emphasis on program administration, student support, program effectiveness, and staffing.
Download full description and qualifications HERE.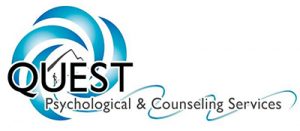 Quest Psychological and Counseling Services is a small faith-based practice in Virginia Beach,VA that is ready for another licensed professional (LPC, LCSW, LMFT, LCP) to come join the team in 2020! We have a fun, inviting atmosphere and see a wide range of clients. Our team of psychologists currently conducts psychological evaluations for children, adolescents, and adults and provides therapy to individuals over 18.
This position is full-time conducting therapy. Clinical psychologists with experience in comprehensive evaluations may also be able to join the assessment team. Quest is not able to accommodate Residents in Counseling at this time, though Residents in Psychology or post-docs may apply.
Download full description HERE.

The Opportunity
The Counseling Division at Denver Seminary is seeking to fill a Full-Time, Non-Tenure Track, Faculty position.
View Full Job Description https://denverseminary.edu/about/employment/
GENERAL STATEMENT OF JOB FUNCTION:
This faculty member in the Counseling Division typically teaches 24 credit hours of graduate courses per academic year. Counseling Division faculty in this position are eligible for rank advancement and play an essential role in Denver Seminary's academic mission by contributing excellent teaching, student mentoring, spiritual modeling and institutional service as needed. In the area of scholarship, Counseling Division faculty on this track are expected to remain current in their discipline relevant to their area of andragogy. This position is a twelve-month agreement and will begin July 1, 2020.
The faculty member will be required to contribute productively to public or peer-reviewed scholarship in their appropriate discipline at a level collaboratively determined with the Provost/Dean to align with the faculty member's professional goals. Other duties may be assigned in place of teaching in order to make up a full load, but these non-teaching duties usually constitute no more than one-third of the faculty member's load.
REQUIRED QUALIFICATIONS:
Ph.D in Counselor Education and Supervision (preferably from a CACREP-accredited program).
Licensed, or licensed eligible, as a Licensed Professional Counselor in the state of Colorado.
Committed personal relationship with Jesus Christ and a lifestyle consistent with Denver Seminary's Community Values and Behavioral Commitments.
Agreement with Denver Seminary's statement of faith.
Knowledge and teaching skills commensurate with working in a CACREP-approved program.
Knowledge and teaching skills commensurate with working in an accredited Seminary including the ability to integrate faith and practice.
Excellent collegiality and collaborative skills.
APPLICATION PROCESS:
Interested candidates should send a letter of interest and curriculum vitae to the attention of Dr. Ron Welch at FacultySearch@denverseminary.edu.
Please do NOT send transcripts, letters of recommendation, or credential files. Full applications will be requested of promising candidates.