Job Board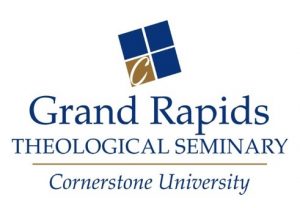 Cornerstone University, an Evangelical Christian institution with over 2,800 undergraduate and graduate students, is seeking nominations and applications for a new counseling faculty position for a growing program at Grand Rapids Theological Seminary. The position is classified as a full-time tenure-track faculty position with faculty rank and base salary dependent upon educational and professional qualifications and experience. Candidates will be considered for a hybrid (residential and online courses) or a fully online position (non-residential appointment).  In partnership with other faculty colleagues, the position supports the Master of Arts in Counseling degree program which enrolls over 150 graduate students on an annual basis both residentially and online.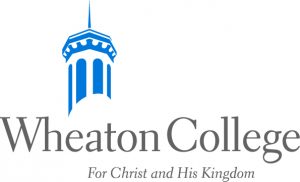 Director of the Center for Family & Relational Health (CFRH)
Qualifications:
Master's degree or doctorate in MFT or similar discipline with coursework in family systems theory and practice.
Licensed or license-eligible in Illinois, LMFT preferred. Must demonstrate commitment to systemic conceptualization, intervention, and supervision.  Minimum of 5 years of clinical experience expected.
AAMFT approved supervisor or working toward approved supervisor status.
General Description:
This is a full-time, non-tenure track faculty position. The director will be responsible for the Center for Family & Relational Health, which includes overseeing the following:
Daily operation
Maintaining panel membership (i.e. BCBS-IL)
Student supervision & evaluation
Risk Management
Marketing
The CFRH director will report directly to the MFT Program Director, and will work in coordination with the Clinical Training Coordinator and Clinical Training Administrator.
Compensation for this position is commensurate with experience and rank.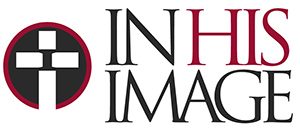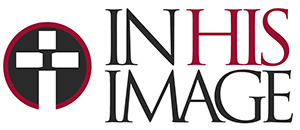 Faculty, Department of Behavioral Medicine
In His Image Family Medicine Residency at St. John Health System in Tulsa, Oklahoma invites applications for a faculty position in the Department of Behavioral Medicine. This is a full-time, 12-month position, with an open start date but ideally no later than June 1, 2020.
RESPONSIBILITIES:
Primary responsibilities include training family medicine residents in psychological knowledge and skills; leading resident well-being programs; and both teaching and monitoring the interpersonal and communication skills of residents. The ideal candidate is team-oriented and will provide behavioral medicine education, clinical service, and mentorship from a Christian integration framework within the IHI residency program. IHI faculty work effectively with diverse populations as excellent teachers, servant leaders, and active scholars.
The College of Behavioral and Social Sciences at California Baptist University invites applications for a full-time, 9-month, tenure-track position as a core faculty member in the PsyD program. The successful candidate should possess a doctoral degree (PhD or PsyD) in clinical psychology or a related field, have graduated from an APA-accredited doctoral program, and have completed an APA-accredited pre-doctoral internship (if applicable). Demonstrated competence in leading empirical research projects, clinical practice, and university teaching is preferred, as is an already established peer-reviewed publication record. Duties include teaching courses in the PsyD program, contributing to the day-to-day duties of the PsyD program as a core faculty member, actively engaging in research and scholarship germane to the area of specialization, and serving with purpose and distinction within the community. A commitment to the integration of faith and learning and a commitment to justice, compassion, and service are paramount for this position. The core faculty member will serve in a critical capacity, contributing to a growing PsyD program, and the ability to communicate effectively, work collaboratively, demonstrate humility and grace, and lead by example are key qualities. Preference will be given to applicants with a history of quality teaching, notable scholarship, and demonstrated relational skills. Applicants from diverse backgrounds are strongly encouraged to apply.
Qualifications: The successful candidate should possess a doctoral degree (PhD or PsyD) in clinical psychology or a related field. The candidate should also have an established publication record, including experience leading empirical research projects.
Teaching Responsibilities: Teaching courses in the PsyD program, actively engaging in research and scholarship germane to the area of specialization, and serving with purpose and distinction within both the PsyD program as a core faculty member and the CBU community.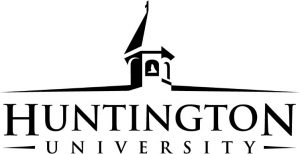 Graduate Counseling Program Director/Assistant Professor of Counseling
Huntington University invites applicants for Director of Graduate Counseling/Assistant Professor of Counseling.  This position oversees the Graduate Counseling Program with specific emphasis on program administration, student support, program effectiveness, and staffing.
Download full description and qualifications HERE.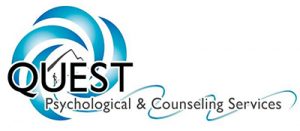 Quest Psychological and Counseling Services is a small faith-based practice in Virginia Beach,VA that is ready for another licensed professional (LPC, LCSW, LMFT, LCP) to come join the team in 2020! We have a fun, inviting atmosphere and see a wide range of clients. Our team of psychologists currently conducts psychological evaluations for children, adolescents, and adults and provides therapy to individuals over 18.
This position is full-time conducting therapy. Clinical psychologists with experience in comprehensive evaluations may also be able to join the assessment team. Quest is not able to accommodate Residents in Counseling at this time, though Residents in Psychology or post-docs may apply.
Download full description HERE.

The Opportunity
The Counseling Division at Denver Seminary is seeking to fill a Full-Time, Non-Tenure Track, Faculty position.
View Full Job Description https://denverseminary.edu/about/employment/
GENERAL STATEMENT OF JOB FUNCTION:
This faculty member in the Counseling Division typically teaches 24 credit hours of graduate courses per academic year. Counseling Division faculty in this position are eligible for rank advancement and play an essential role in Denver Seminary's academic mission by contributing excellent teaching, student mentoring, spiritual modeling and institutional service as needed. In the area of scholarship, Counseling Division faculty on this track are expected to remain current in their discipline relevant to their area of andragogy. This position is a twelve-month agreement and will begin July 1, 2020.
The faculty member will be required to contribute productively to public or peer-reviewed scholarship in their appropriate discipline at a level collaboratively determined with the Provost/Dean to align with the faculty member's professional goals. Other duties may be assigned in place of teaching in order to make up a full load, but these non-teaching duties usually constitute no more than one-third of the faculty member's load.
REQUIRED QUALIFICATIONS:
Ph.D in Counselor Education and Supervision (preferably from a CACREP-accredited program).
Licensed, or licensed eligible, as a Licensed Professional Counselor in the state of Colorado.
Committed personal relationship with Jesus Christ and a lifestyle consistent with Denver Seminary's Community Values and Behavioral Commitments.
Agreement with Denver Seminary's statement of faith.
Knowledge and teaching skills commensurate with working in a CACREP-approved program.
Knowledge and teaching skills commensurate with working in an accredited Seminary including the ability to integrate faith and practice.
Excellent collegiality and collaborative skills.
APPLICATION PROCESS:
Interested candidates should send a letter of interest and curriculum vitae to the attention of Dr. Ron Welch at FacultySearch@denverseminary.edu.
Please do NOT send transcripts, letters of recommendation, or credential files. Full applications will be requested of promising candidates.